You've no doubt heard of the ALS #IceBucketChallenge, but have you heard of the   #LemonChallenge to raise awareness of and funding to find a cure for endometriosis?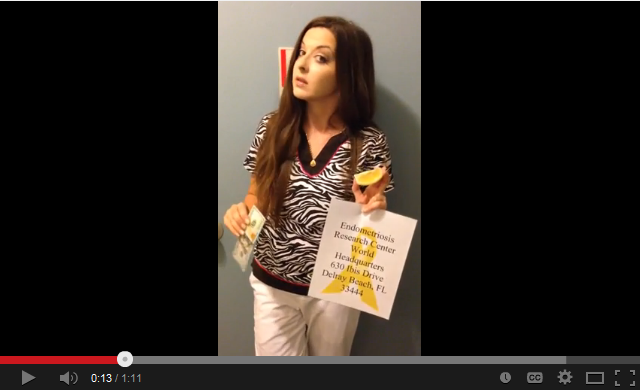 ALS affects 2 in 100,000 people and certainly is deserving of attention.  Endometriosis, however, affects a minimum of 1 in 10 women. I would hope the challenge to raise awareness of endometriosis would become far more popular.
Perhaps you don't have endometriosis and think it's not that big a deal.  I can assure you a close friend or family member does and it's a huge deal to them.  It is time we did more to raise awareness and generate funding to find a cure, starting now with the #LemonChallenge.
Here's the challege: make a video, mention that it's for endometriosis and suck a lemon for 5 seconds OR (and) send a donation to: Endometriosis Research Center World Headquarters at 630 Ibis Dr., Delay Beach, FL 33444.  Be sure to mark it #LemonChallenge for a cure!
Check back soon for the next in the Period Wise #LemonChallenge series.