I know – the FDA does not require manufacturers of tampons or pads to reveal many details about what's in their products.  I also know they RECOMMEND a lot of things.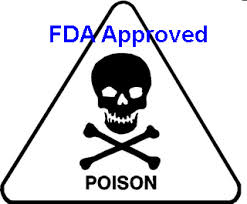 Recommend and require are two different things, as you well know (especially if you've had any dealings with children).
All I'll say about that for now is that if these companies cared as much about women as they say they do, they would make sure we know without a doubt that their product contains NOTHING that will harm us NOW or in the FUTURE. (Why hide it? Unless, of course, you have something to hide.)
But, it's apparent they don't care.  It's all about the money. Nuff said about that.  Moving on.
Check out the video DeTox the Box.
And, while you watch it, rethink your choice of feminine hygiene product.