If you've ever wanted to try a sampling of various and different menstrual products, the opportunity is now.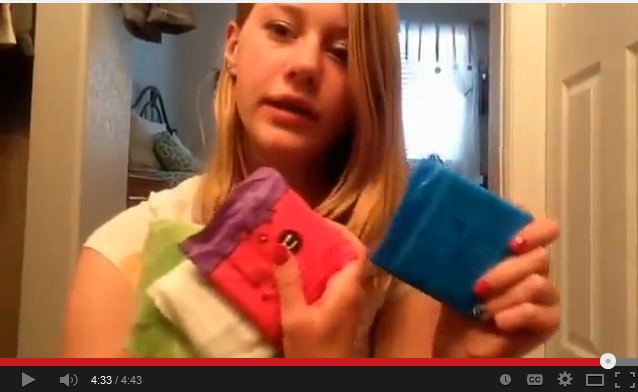 The mastermind behind Living Life As A Girl, is planning a giveaway of a huge sampling of pads, liners, tampons and wipes.  If you've ever wondered what a particular product is like, chances are you will find it among the giveaway goodies she will be offering soon.
Who is she? I'll let her words speak for her.
When I was about 12 I realized that I loved helping girls. I was always giving my friends advice. Also most girls came to me if they needed help. I started a YouTube channel because I like to help other girls with any help or advice they might need about all girl stuff.
Does she have any period wise advice for girls? Oh, yeah! And, her advice is spot on.
A piece of advice I would give to girls my age would be to talk to their moms if they are feeling scared or need anything.
Check out Living Life As A Girl's Giveaway video – be sure to subscribe to her channel and stay tuned for more info about the giveaway!