If I asked you, "What's your CD," could you tell me?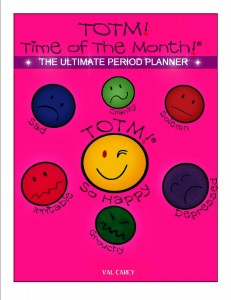 Could you tell me without looking at the calendar when your last period started? (That day would be CD 1.)
Why should you know your CD?
How else can you live fully in it and lean hard into it?
Each CD has its own strengths.  If you don't know what your CD is how will you know how to plan for and use each CD's strengths to the max?
For women who cycle, especially those cycling naturally (not using hormonal birth control), knowing your CD and the strengths that belong to it can empower you in ways that may surprise you.
I challenge you – keep a brief journal each day of your cycle for one month.  Record the strengths that you note on each day.
Perhaps on one day you want to organize or clean house. Another day, you may prefer to write.  And another cycle day, you may feel chatty.  You may find that there are days that indicate it would be good to start a diet and other CDs can alert you to stay away from the kitchen or you will eat everything in sight.
Knowing what CD you can expect which strengths to surface on and when to expect them to be the strongest can be empowering.
Give it a try.
Be period wise.
(Looking for a fun way to track your cycle?  Check out Val Carey's TOTM Period Planner.)