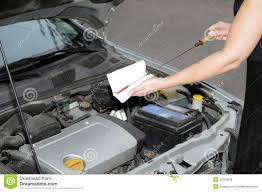 A recent posting on Facebook by a young woman brought home the fact once again that girls are not only treated differently than boys, but their education is lacking in the basic skills needed to function independently.
Like – knowing to check fluid levels on the car.
This young woman, a senior in high school, posted: "I WANT MY CAR FIXED!!!!"
When asked what happened to her car, she posted:
Something with the transmission. No one knew that there was no transmission fluid and so on the way back from ***** the car just stopped changing gears. Luckily ***** and I were close to the house
No one knew.
Why did no one know? Because somewhere in her 12 years of public education someone dropped the ball.  And, in her 18 years no one thought it important to teach this girl about the upkeep of a machine that she would depend on to keep her safely mobile her entire life.
All too often the attitude is, "Girls don't need to know such things. That's what men are for." Bah!  Where were the men in her life when the car broke down because no one knew there was no transmission fluid in it?  Where were the men in her life when she and her friend had to walk home?
NO! Raising girls to be and to become dependent on a man places them in a dangerous position – a potentially deadly one.
There are too few "princes" and far to many "princesses."  Girls need to be empowered to become self-sufficient and not wait around hoping to become someone's princess.
As a teen, I asked my dad if I could help him as he worked under the hood of his car.  His reply? "Babe, you won't get a boyfriend with grease under your fingernails."
I thought of the hands of the women I knew.  Never had I seen grease under their fingernails. In fact, they were always clean and neatly manicured.
"But, Daddy," I replied, "I can always wear nail polish to hide the grease. And, what if I don't get married? Don't I need to know how to do things myself?"
Bless my Dad – he stopped what he was doing, wiped his greasy hands on a rag and walked me through basic car maintenance, showing me how to check things and how to change things. By the time he finished, my hands were greasy up to my elbows.
We're letting our girls down. We are.  I'm not talking to men.  I'm talking to women.  WE are letting our girls down because WE aren't teaching them.  Perhaps it's because WE don't know ourselves.  Or, maybe it's because we think the men in their lives will teach them
Listen, Sister – what if the men in her life DON'T KNOW and don't think to teach her. She's not going to know to ask.
Give your girl the gift of life – give her the gift of independence.  Teach her what she needs to know to move easily through the world she inhabits so she can own it when she is on her own.
And, teach her one more thing while you're at it – teach her to be responsible.
"No one knew" should not be an acceptable excuse.  She should know – and if you can't teach her, find someone who can.