The Black Friday ad appeared on my desk mysteriously in my absence yesterday.  Black Friday sales do not move me.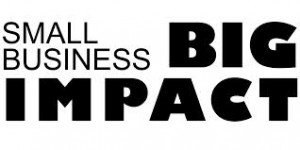 The thought of spurning stores that force their employees to work on Thanksgiving and taking my business to stores that honor the same values I do is growing on me.
I shouldn't allow someone who doesn't know me or care about me to tell me what I want, need, can't live without.  Why would I even want to spend MY money in THEIR store?
Let's get period wise for a moment.  Menstruation is personal – each cycle is unique.  Who do you trust your menstrual needs to and why?  Do they truly care about YOU?  Hey! What's in their product? How safe is it (long and short term)?  Are they willing to work with you to tailor the product, or your use of it, to your individual menstrual needs and experience?
Small businesses, privately owned and personally operated, offer an amazing variety of menstrual products that can often be tailored to your particular menstrual needs.  Their customer service is terrific – why? Because they care, really care.
Instead of listing the names and contact information of small businesses devoted to providing quality menstrual products, I encourage you to share your business, or one you frequent in the comment section below.  Be sure to share contact information and what menstrual product(s) you specialize in.
Happy Thanksgiving, All!