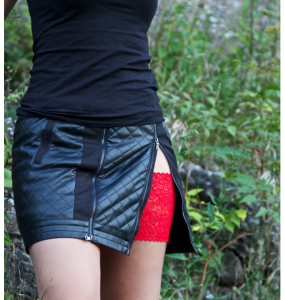 What do you do when you're out and about in a skirt and need to keep menstrual products handy, but don't want to carry a purse?
What about a lace garter that could easily double as a tampon / pad / cup  / wipe holster garter?
(Click here for more information.)
Most of us prefer concealed carry when it comes to feminine needs.
Thinking outside the box can open the door to intriguing ideas and provide simple solutions.
Be period wise. Be open to new ideas and solutions outside the ordinary.